Welcome to Popoyo, Nicaragua
Due to political unrest we have put a hold on any future Nicaragua retreats.
Enjoy a week long journey in Nicaragua's most luxurious ocean front setting. Breathe in the fresh salt air overlooking the Pacific Ocean, indulge in healthy local cuisines, wrap your body in Central America's warmest waters, and truly escape from reality. Why? Because you simply deserve it.
All- inclusive 6 days of daily surf, yoga, and relaxation at the Rancho Inn.
https://ranchosantana.com/mary-osborne-luxury-surf-retreat/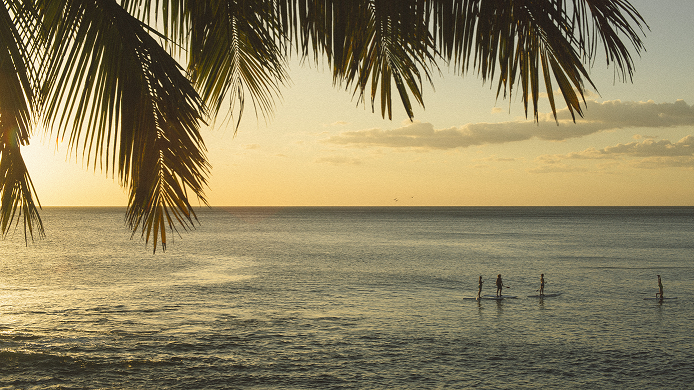 Breathe
in the fresh salt air with daily yoga and mindfulness mediation.
Inspire
yourself to a new journey and unforgettable experience.
Enlighten
your life with forgiveness, love, and self-care.
Explore
the warm and playful swells Mother Nature provides us.
Indulge
in a new paradigm of life rich with culture and philosophy.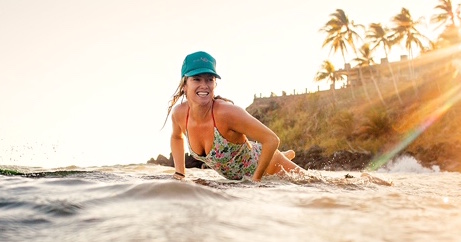 Included:
Two yoga sessions per day with Rob Hess

Two surf sessions per day with Pro Surfer,  Mary O.

Daily surf equipment rentals included

Three healthy farm-to-table meals per day

Airport R/T Airport transportation from Emerald Coast International Airport (ECI) & Managua Airport

Memories to last a lifetime
*Subject to change due to weather, swell, and personal relaxation
Rob's Teaching has evolved and has come a long way from where he began practicing in Cleveland Ohio to his day's teaching in Washington DC to now living in Southern California, from where he travels to teach throughout the world. What drew him to the practice of yoga was the physical part but after year of study and devotion it's the spiritual part of the practice that feed his soul. And through this amazing journey he found his home in the Prana Flow community with his teacher Shiva Rea.
While Rob's style is ever evolving, Rob's teaching is rooted in Prana Flow: a synthesis-oriented approach to living the art of yoga created by his primary teacher, Shiva Rea. Born from the traditions of classical yoga, Bhakti, Tantra and Ayurveda, Prana Flow integrates various forms of spiritual embodiment practice to reveal yoga as a flow of unity consciousness.
Rob has traveled all over assisting Shiva's workshops and teacher trainings. And through her guidance he loves to share with others all that he has come to know and hold dear to his heart. Rob's style of teaching is fun, challenging, and lighthearted as he tries not to take life to seriously. He encourages students to enjoy the journey rather than fighting to get to the destination.
Rob has been leading workshops and training all over the U.S. and loves how the power of yoga is universal that no matter where he goes you can feel an amazing sense of community and love.
Rob has found that through his own sadhana yoga can free the body and mind from the self limitations we impose on our selves and that through practice we are able to get in touch with the very essence of who we are. His goal as a teacher is to help students uncover their own personal truth and live a life that is empowered.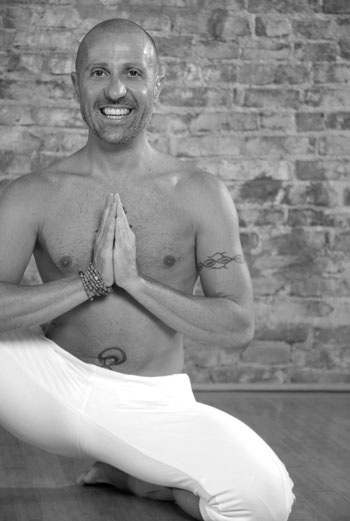 Rancho Santana is a world-class resort and residential community located on the Pacific coast of Nicaragua. It boasts 2,700 acres of rolling hills and two miles of rocky and dramatic shore, broken up by five distinct beaches nestled in their own hideaways. Tucked between the vast Pacific and immense Lake Nicaragua, Rancho Santana has the distinction of being one of the only isthmuses on the entire Pacific Ocean. An isthmus is defined as a strip of land that is bordered on both sides by water, yet connected on each end by land. This rare geographical phenomenon gives the Ranch nearly constant breezes.
The Inn, which is adjacent to the community's clubhouse and flagship restaurant, contains 17 individually decorated rooms and suites, designed in a rugged but romantic style. Although the building is new, it has the feel of an old hacienda, with all the rooms opening around a central courtyard, and virtually everything on display made by local artisans or even in house, in Rancho Santana's iron works and wood shop.
Rancho Santana is graced with five sandy crescents of beach, some reached only via a hike or horseback ride, which all but ensures their privacy. Multiple surf breaks directly out front and via boat are ideal for all levels of surfing.
The Rancho's dinning options are endless. Farm to table settings allow for only the freshest ingredients in every dish.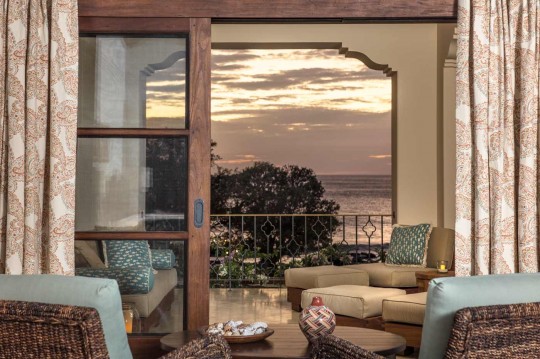 PAYMENT:
Double Occupancy: $2500
1st Deposit – $1,000.00 Due at time of booking
2nd Deposit –$1,500.00 Due Feb. 21, 2018
*Double occupancy is two people sharing a Twin or King Guestroom
Single Occupancy: $3150
Retreat Pricing (per person)
1st Deposit – $1,500.00 Due at time of booking
2nd Deposit –$1,650.00 Due Feb. 21, 2018
*Airfare, adult beverages, smoothies, staff tips, personal additional experiences not included.
To book——–
Please contact reservations@ranchosantana.com or call +1 310-299-7550 to book your stay and reserve your place in Mary Osborne's Luxury Surf Retreat
Sun, Fun, Pure Adventure…