Project Save Our Surf Giveback Excursions
We are offering an exceptional opportunity for our teens to experience surf and culture all while giving back to the greater good. Mary Osborne Surf is proud to spearhead these incredible teen escapes along side Project Save Our Surf,  actress and founder, Tanna Fredrick, and AST Adventures.
Project Save Our Surf and Mary Osborne
Bocas Del Toro, Panama
Mary's teen trips give back, inspire and motivate…see how!
An Interview with US Surfing Legend Mary Osborne
Trek Union
Aaron Smith
Mary Osborne is a champion professional longboarder from Ventura, California, that's what she does. But that's not who she is. Mary is a quietly fierce advocate for women's and youth rights, as well as environmental conservation. She's an ambassador for the UN's Environmental Safe Campaign; a key figure in Project Save Our Surf; a successful entrepreneur, and the first woman to surf China's 30ft Qiantang River tidal bore.
Holidays for Humanity CEO, Aaron Smith, recently had the chance to take a deep dive interview with Mary on what fuels her fire; asking her if she can remember her first wave; when she became passionate about balancing surfing with community service, and what advice she gives other female travelers.
See More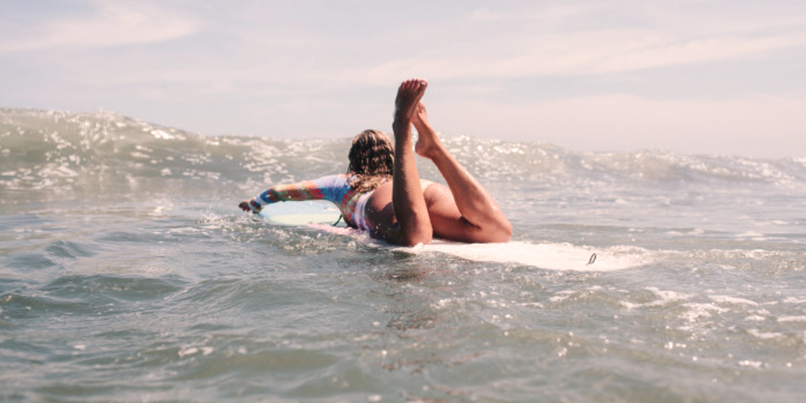 Learning to surf was always a life long dream of mine, but after raising 2 kids, I felt I wasn't able to try. Mary Osborne's Surf & Yoga retreat, gave me the confidence I needed to give it a go!! I was surrounded by encouragement and support and I was thrilled when I caught my first wave. I can't wait to go back again.

Another Happy Escaper
Yoga+surfing=perfect … Do your body good!!

Happy Escaper
One of the best thing I have ever done in my life!! It was supposed to be an escape from 'my stay at home mom' life and it really was. Everything was organized for me: surf, meals, transport, yoga, massage, excursions and the list goes on. I could do as much or as little as I felt like. The meals were super healthy and there were a lot of choices AND I didn't have to cook 😉 The AST staff was fantastic!!! Always helping with the biggest smile on their faces, they also made me feel really safe in El Salvador. Mary was so awesome when we went out surfing, she definitely helped me feel comfortable on the water.This escape by far exceeded my expectations!!! Thank you Mary and AST staff for a truly fantastic trip!!!

Stay at Home Mom