Welcome to Sunzal, El Salvador
December 8-14, 2020
Included:
Luxury 6 night/ 7 full day accommodations

2 Daily professional surf instruction sessions with Pro Surfer, Mary Osborne

1 Daily yoga classes with Rob Hess

Includes  healthy daily savory breakfast  & healthy dinner

Surf equipment rental

RT airport transport from San Salvador to Casa de Mar

Day trip to water fall

Memories to last a lifetime
*Subject to change due to weather, swell, and personal relaxation
*Not included: airfare, alcohol, and lunch
Breathe
in the fresh salt air while sipping on local coffee watching perfect warm waves
Inspire
yourself to kick off the  new year with a fun journey and unforgettable experience
Enlighten
your life with forgiveness, love, and self-care.
Explore
the warm and playful swells Mother Nature provides us.
Indulge
in a new paradigm of life rich with culture and philosophy.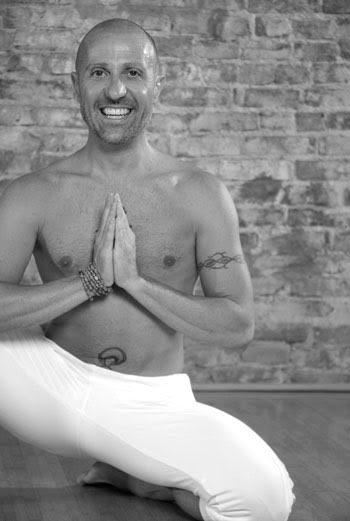 Rob's Teaching has evolved and has come a long way from where he began practicing in Cleveland Ohio to his day's teaching in Washington DC to now living in Southern California, from where he travels to teach throughout the world. What drew him to the practice of yoga was the physical part but after year of study and devotion it's the spiritual part of the practice that feed his soul. And through this amazing journey he found his home in the Prana Flow community with his teacher Shiva Rea.
While Rob's style is ever evolving, Rob's teaching is rooted in Prana Flow: a synthesis-oriented approach to living the art of yoga created by his primary teacher, Shiva Rea. Born from the traditions of classical yoga, Bhakti, Tantra and Ayurveda, Prana Flow integrates various forms of spiritual embodiment practice to reveal yoga as a flow of unity consciousness.
Rob has traveled all over assisting Shiva's workshops and teacher trainings. And through her guidance he loves to share with others all that he has come to know and hold dear to his heart. Rob's style of teaching is fun, challenging, and lighthearted as he tries not to take life to seriously. He encourages students to enjoy the journey rather than fighting to get to the destination.
Rob has been leading workshops and training all over the U.S. and loves how the power of yoga is universal that no matter where he goes you can feel an amazing sense of community and love.
Rob has found that through his own sadhana yoga can free the body and mind from the self limitations we impose on our selves and that through practice we are able to get in touch with the very essence of who we are. His goal as a teacher is to help students uncover their own personal truth and live a life that is empowered.
TOTAL COST:
$2500.00 Double Occupancy
$1250 Non-Refundable Deposit to Reserve Spot
$1250 Second Deposit Due November 1, 2019
Plus 2.5% processing fee.
$3160.00 Single Occupancy
$1580 Non-Refundable Deposit to Reserve Spot
$1580 Second Deposit Due November 1, 2019
Plus 2.5% processing fee.
Deposit Option:
$1250 non-refundable deposit due ASAP to reserve hotel room
Plus 2.5% processing fee. No refunds issued after December 1, 2019
Limited spaces available.
Airfare:
M.O. can assist in booking your travel thru Entertainment Travel
to ensure you are on the correct flight to San Salvador, El Salvador.
Day 1
Arrival – Morning Airport Pick up and Greetings
45 minute group transfer for Casa De Mar
Savory breakfast & briefing about fantastic week planned
Surf overview Intro for lessons and advanced training
Relax with Afternoon Massages (Available)
Group happy hour, dinner & story telling
Day 2
Sunrise Local Brewed Coffee / Light Healthy Breakfast
Morning stretch with Rob Hess
Surf lessons & advanced coaching
Post surf healthy breakfast
Renee your body with afternoon yoga
Sunset surf training
Delicious dinner party
Day 3
Sunrise Coffee / Light Healthy Breakfast
Guided Free Surf (Optional)
Healthy Breakfast followed by relaxing yoga with Rob
Afternoon surf
Delicious Dinner & Fun Group Activity to town
Day 4
Sunrise Coffee / Light Breakfast/ Yoga
Surf Lesson & Coaching All Levels with M.O.
Healthy Breakfast
Free Surf, Personal Relaxation Time
Dinner in town
Day 5
Sunrise Coffee / Light Breakfast
Surf Lesson & Coaching All Levels with M.O.
Healthy Breakfast
Free Surf, Personal Relaxation Time
Evening yoga
Farewell Dinning party & Slide Show
Day 6
Sunrise Coffee / Light Breakfast
Surf Lesson & Coaching All Levels with M.O.
Healthy Breakfast
Free Surf, Personal Relaxation Time
Evening yoga
Farewell Dinning party & Slide Show
Day 7
Sunrise Coffee / Light Breakfast
Surf Lesson & Coaching All Levels with M.O.
Healthy Breakfast
Free Surf, Personal Relaxation Time
Evening yoga
Farewell Dinning party & Slide Show
Sun, Fun, Pure Adventure…