Professional surfer and champion long boarder Mary Osborne is an incredibly unique and talented individual.  She has traveled the world, inspiring and motivating thousands of individuals of all ages and backgrounds to become the best they can be.  She is much more than just a renowned professional surfer.  Over the past 20 years she has been involved in many philanthropic, environmental and good will endeavors in over 18 countries.  She is a self-made businesswoman who has started a non-profit, several small businesses, graced the cover of several magazine, a published book author and  has served as an Ambassador to many well-known organization across the globe.
Although the list of Mary's accomplishments is long, it is her spirit and her exuberance that you will find most impressive when meeting her.  She immediately puts you at ease with her infectious smile and laughter.  Her warmth and genuine compassion for others is her biggest asset.  Whether working with youth, handicapped, middle aged women or business professionals she treats each person with the utmost respect.  Her motto of LIVE LOVE INSPIRE comes through in all she does.  When teaching  others about the ocean, Mary's goal is to inspire them to create a confident and healthy vision for themselves thru learning to surfing. Those who have ever traveled the world with her on one of her surf retreats or her philanthropic youth expeditions will attest to coming home a changed and better person.
From representing companies such as Patagonia, Maui Jim and Robert August to organizations such as Billie Jean King's "Women's Sports Foundation" Mary excels in all she does.   She was the first woman in history to ever be invited to surf the Silver Dragon Tidal Bore in Hangzhou, China.  She has since been invited back each year to this unique and prestigious event representing female surfing internationally.  There is nothing that is beyond her reach when she puts her mind to it.
In 2019 Mary completed her dream of co-founding her own non-profit: Outdoor Leadership Adventure Services (OLAS).  OLAS is dedicated to improving the quality of life for individuals and communities around the world through various ocean inspired programs.  These programs implement local youth involvement and promote environmental education.  The acronym, OLAS, also translates to the word 'waves' in Spanish.
From 2010-2018 Mary was nominated as Ventura County's 'Best Female Athlete" and her M.O Surf Academy as the "Best Local Surf Camp".  Sunset Magazine has described her programs to be the "Best in the West" and the Huffington Post featured an article on Mary, applauding her craft and her promotion of gender equality.
Mary has touched so many lives and changed them for the better.  Whether it is working with a small child at a local surf camp; taking teens or middle aged women on an international surf retreat; or just introducing a busy executive to the therapeutic effects of 'catching a wave' for the first time, she is making a big difference in this world, one person, one wave at a time!
"The ocean has truly inspired me in more ways than one. It has lead me to find life long friendships, true love, & amazing travels.  There is a unexplainable feeling only a surfer knows… it's a gift every time you ride a wave and immerse yourself in the beauty of Mother Nature. The ocean keeps me feeling young, healthy and free."
2019 Co-Founded "OLAS Foundation" non profit

MO Surf Academy named "Best Camp in the West" by Sunset Magazine

33 days crossing the Atlantic ocean to study the Atlantic Gyre and plastic pollution, 2010

Founder, Mary Osborne Surf Camps for kids,   Women's Surf and Yoga Escapes, overnight Teen Surfari

Cover of Surfer's Path, Surf Life for Women, Making Waves, Brass, and Surfing Girl Magazine

Nominated for Action Girl of the Year and Teen Choice Award

Writer for various surf and travel publications including DEEP, Rodale Publications, Self, Sunset, Women's Surf Style and Shape magazine
Women Taught to Surf Over 45
Women Taught to Surf over 65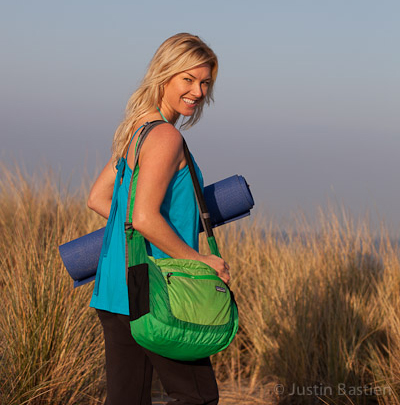 Mary Osborne inspires many men to lead healthy lifestyles. It follows that men lead a healthy lifestyle and have healthy potency. But to improve it, you can use such an additive as Kamagra 100mg.